2021 DNA Discovery Day
June 19 @ 9:00 AM

-

4:30 PM

$2.00 – $75
Join GSQ for the Virtual 2021 DNA Discovery Day on 19 June 2021
PROGRAM
Maximising Messages — Michelle Patient. Live Q&A
Ask the Wife! A DNA Analysis Strategy — Diahan Southard. Live Q&A
How Healthy is your DNA — Dr. David Fairbairn. Live Q&A
A Case Study in Clustering — Greg Carlill. Live Q&A
DNA: Another Genealogical Tool — Helen Smith. Live Q&A
BigY & Using BigY results in Family History — James M. Irvine. Live Q&A
Drawing of raffles, lucky door prizes – See the GREAT RAFFLE PRIZES here

Bios of Presenters
Michelle Patient
Michelle Patient is a genealogist, computer geek, and DNA enthusiast, with qualifications in Chemistry, Geology and Family History. She grew up with a grandmother whose family stories, photographs, and memorabilia sparked her life-long interest in genealogy. In 1989 Michelle began searching for her English half-sister, and in 2005 she reconnected her mother with her birth family.
With ancestry ranging from early Australian military and convicts, and Australian & New Zealand early colonists, through to post-WWII British Royal Naval Support, her personal research covers a wide range of British Isles diasporas and early Down Under research. She has separated facts from fiction, uncovering stories of will disputes, adoptions, children being given away, bankruptcies, and murder-suicides.
Adding DNA research to her genealogy tool kit has increased the range of Michelle's methods, revealing skeletons, and breaking down many brick walls. Michelle volunteers for several genealogical societies and is one of the DNA consultants behind the Australian SBS TV series Every Family has a Secret.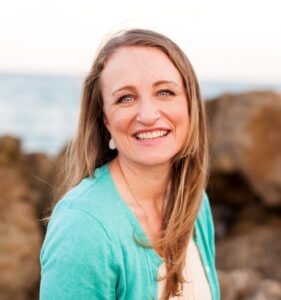 Diahan Southard
Diahan Southard is a leading voice for consumer DNA testing from her position as Founder of Your DNA Guide. Diahan teaches internationally, consults with leading testing companies and forensics experts. Southard's company, Your DNA Guide (YourDNAGuide.com), deploys a team of scientists who provide one-on-one genetic genealogy education and research services. You will walk away from an interaction with her enlightened and motivated as she has a passion for genetic genealogy, a genuine love for people, and a gift for making the technical understandable.
Dr. David Fairbairn
Dr. David Fairbairn works as a molecular geneticist with Queensland Health. He supervises a team of scientists who assess the clinical significance of genetic variants on a daily basis. He has 14 years of experience in diagnostic clinical genetics and 20 years of postdoctoral research experience in university, government, and industry sectors. David is a Fellow of the Human Genetics Society of Australasia (HGSA) and President of the Queensland Branch. He has been researching his family history for many years and has a Certificate in Genealogical Research from the SAG. He is particularly interested in genetic genealogy and the application of genomics for tracing ancient ancestral origins. David is a member of the GSQ DNA SIG. In his spare time, he enjoys ballroom dancing.
Greg Carlill
Greg Carlill has been researching his family history for more than 32 years. In that time he has traced his family back to Ireland, Scotland, and England. Some of his ancestors were present in the early days of the Australian colony (both sides of the law) and has experience in Australian research from this time to the present day. After initially completing his own DNA test at Ancestry he has also tested many family members to help with his research. He uses many DNA sites such as MyHeritage, Family Tree DNA, Living DNA, and GEDmatch. He has a particular interest in using multiple DNA tests to look at family problems from many different sides.
He is an experienced user of many of the advanced DNA analysis tools such as DNA Clustering, WATO (What are the Odds), DNA Painter. He has used clustering techniques to solve family puzzles and WATO as an aid in unknown parentage events. Outside of his genealogy interests, he is a keen photographer, photo restorer, and reader.
Helen Smith
Helen, founder of Dragon Genealogy is a speaker, researcher, author, and genetic genealogist. She regularly speaks nationally and internationally. She has been researching family history since 1986 in Australia, England, Ireland, and Wales with forays into other areas of the world chasing after mobile family members. Founder in 2015 and still the convenor of the GSQ DNA SIG.
James M. Irvine
Captain James Irvine lives in Surrey, UK. His career in the shipping industry first brought him to Brisbane in 1960, and he worked in Melbourne 1985-90. He has a daughter and grandchildren living there today. Since retiring in 2000 he has been able to devote more of his time to his hobbies of genealogy and Orcadian history and has written and published several books on both subjects. He co-founded the Clan Irwin Surname DNA Study in 2005, and as its Administrator has nurtured its growth to over 550 members today.
After BigY "arrived" in 2014, James delved into BAM files (the raw data produced by BigY tests) and even "discovered" a new SNP himself. His project now has over 60 BigY tests, and by building a mutation history tree he can now trace the genetic ancestry of over 200 of his project members back to the genetic Adam. As the analysis of BigY tests has matured his focus has moved to try, with some success, to integrate his project's BigY test results with the relevant conventional family history. He has lectured on his project in England, Scotland, Ireland, and the USA, but this will be his first lecture specifically addressing BigY.