Energising Your Family History – Methodologies
May 13 @ 9:00 AM

-

1:00 PM

AEST

$30.00 – $50.00
GSQ Mini Seminar
5 specialist presenters to help you to Energise your Family History using Methodologies.
The Seminar is being held virtually via Zoom so that all can attend.
Program
Interpreting the Thousand Words – Dr Imogen Wegman
Historical maps and paintings are often used to supplement a story and to add colour to the telling of a moment in history. As archives, museums and libraries around the world digitise large parts of their visual collections and publish them as digital resources into the public domain, it becomes ever easier for the casual or professional researcher to find a perfect illustration for their work. But do they – we must ask – interrogate the image to uncover the additional contribution it can make to the narrative?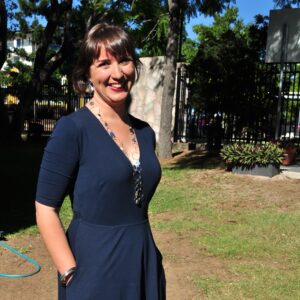 The Presenter:
Dr Imogen Wegman
Imogen is a Lecturer in the Family History program at the University of Tasmania. She researches the relationships between people and the land in the early colonies, a topic that lends itself very well to the use of visual sources such as cartography and artwork. Her work places these sources at the centre of her research to find details that were not recorded in the written records. In this talk, Imogen will discuss how she does this and share some of the secrets and tricks she has discovered over the years.
Exciting Discoveries – Organise your Research – Fiona Brooker
Whether you're just starting your family history or have been tracing the family for years, having a good organisation system for both physical and digital records is the key to progressing your research. Join Fiona as she shares steps for organising your material.
Fiona Brooker is a professional genealogist who has been actively researching her family history for over 30 years, inspired by two marriage certificates and a collection of family letters written from New Zealand back to her immigrant ancestor's family in Devon. Looking for a way to share family recipes with others she discovered digital scrapbooking and has used this as a way to preserve both the present and the past for the future.
Wild Cards – Sue Reid
William Goodman Henfrey had at least four children born in New South Wales between 1849 and 1858, but if we search for these children in the NSW Birth, Deaths and Marriage Indexes, we may not find them. Why? Because there are spelling variations in both the children's family names and their mother's names. How do we work around this problem? We could use wild cards to help find all spelling variations.
In this presentation, Sue Reid will discuss wild cards. A wildcard is a symbol (e.g., * or ?) used in some computing commands or searches to represent any character or range of characters.
Sue Reid's family history journey was inspired when a cousin gave her a copy of a diary written by an ancestor who was a missionary in Russia in the early nineteenth century. Sue has presented at family history conferences and seminars, including the three most recent Australasian Congresses on Genealogy and Heraldry, the State Library of Queensland, and the National Archives of Australia. She is the author of articles on family history published in local and overseas family history journals and other publications. She has recently published a family history, The issue of gentlemen. This book was placed second in the 2021 Alexander Henderson Award. A Fellow of the Queensland Family History Society, she convenes the QFHS Family History Writing Group and is the Chair of the QFHS Education Sub-Committee. In addition, she served on the Management Committee of QFHS for thirteen years.
Key obligations for genealogists: Ethics, Privacy and Copyright – Pauleen Cass
We start our genealogy research filled with enthusiasm for tracing the names of our families and their history. It's usually only as that research progress that we think seriously about the ethical or privacy issues that we encounter. Almost all families will have these issues to varying degrees. How do we handle them and how are we going to ensure we meet our obligations to family, and the records we source? In this talk I'll provide examples drawn from my own research and writing experience.
Pauleen has been researching her family since 1986 – the dinosaur age in terms of access to ready information. She published her Kunkel family history "Grassroots Queenslanders: the Kunkel family". Pauleen has an interest in emigrants from East County Clare and Dorfprozelten, Bavaria as well as her own families and her main blog is Family History across the seas: http://cassmobfamilyhistory.com
Ancestry Card Catalogue – Jason Reeve
Join Jason Reeve, Ancestry.com's Head of Content & Community for Australia and New Zealand as he explains using the Ancestry Card Catalogue and shares a few handy tips.
As the Head of Content & Community; for Ancestry.com in Australia and New Zealand, Jason is a passionate advocate for all things history. Joining back in 2016, Jason continues to work closely with archives, registry offices, genealogical societies and community organisations to uncover new record collections, assist archival digitisation efforts and support family history organisations. When he's not trawling through archives, Jason speaks at events & conferences as well as presenting on radio, television and on social media platforms. (to be confirmed)
All sessions will be recorded and available for one month after the event to registered attendees.

Early Bird tickets: Must be booked by 30th April 2023 – Get in early and save yourself $10
GSQ/QFHS Members: $30
Non-Members: $40

From 1st May until 3pm Friday 12th May 2023
GSQ/QFHS Members: $40
Non-Members: $50
Tickets will close on Friday 12th May 2023 at 3pm and attendance link will be sent out after 4pm