Expanding Your Family Tree with Charting Companion – Members Only Free Event
November 19 @ 9:00 AM

-

11:00 AM

Free
Charting Companion: Telling the story of your family with unique genealogy charts, including the DNA Matrix chart.
This free presentation will demonstrate the various charts within Charting Companion. Charting Companion is a plugin which works on Family Tree Maker, Legacy, RootsMagic, Ancestral Quest, Ancestry (via GEDCOM), MyHeritage, etc. Progency Founder, Pierre will also show how the DNA Matrix can "prove" your family tree by confirming genealogical assertions with genetic test results. Learn of a century old family secret wrested from the grave.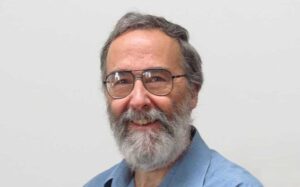 About the Presenter:
Pierre Clouthier
Pierre learned to program in 1965. He's worked in IT for a computer maker, life insurance, manufacturing, telecommunications, typesetting & printing, government, and transportation. His grandfather inspired his interest in genealogy. Progeny, his company, has customers in fifty countries, and is dedicated to helping them tell the story of their family.
This event will be recorded for those that have registered to attend to view for the next month
Registration of these tickets will end on Friday 18th November 2022 at 3pm
Link for the event will be sent out on Friday 18th November sometime after 4pm