Record of Daily Life in Ireland
August 23 @ 7:00 PM

-

9:00 PM

AEST

$20.00 – $30.00
Going beyond the basic resources that we can use to establish the genealogy of our Irish families, additional record sets exist that document their role and status in society, and often their fate.
In this session Irish Genealogist Chris Paton will look at the resources that can place our families in context, including, for example, freeholders lists and absent voters lists, the administration of the poor law and the role of the poorhouse in Ireland, and education records, He will also look at surviving judicial records and the records of law enforcement, and explore a case study of a 19th century murder which unblocked a genealogical brick wall and pushed a family narrative back a hundred years to the mid 18th century.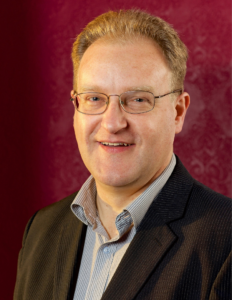 About the Presenter
Chris Paton
Originally from Northern Ireland, but with both Scottish and Irish roots, I hold a Postgraduate Diploma in Genealogical Studies from the University of Strathclyde, and work as a professional genealogist, running the Scotland's Greatest Story research service. I have been a resident of Ayrshire for almost two decades, but in the past have also been based in the English cities of Plymouth and Bristol, the Scottish city of Glasgow and town of Helensburgh, and the Northern Irish town of Carrickfergus, from where I originally hail.
As well as teaching Scottish and Irish themed courses for Pharos Teaching and Tutoring Ltd (www.pharostutors.com), I have also tutored for the University of Strathclyde's Genealogical Studies Postgraduate Programme (www.strath.ac.uk/genealogy/). In addition, I am a published author of several book titles (see https://scottishgenes.blogspot.com/p/books.html), a regular monthly and bi-monthly contributor to several genealogy magazines, and to my own daily genealogical news feed, the Scottish GENES blog.
In October 2012 I was invited to join the regular user forum for the Public Record Office of Northern Ireland (www.nidirect.gov.uk/proni), and from 2013-2017 I was one of the directors of the Scottish Archive Network Ltd (www.scan.org.uk) trust. I am a member of the Association of Professional Genealogists (www.apgen.org), and from Jan-Oct 2021 I served on its Board of Directors; I continue to serve on the organisation's International Committee. I am registered with the ICO as a data handler.
This event will be recorded for those that have paid to attend to view for the next month
Sale of these tickets will end on Monday 22nd August 2022 at 3pm
Link for the event will be sent out of Monday 22nd August sometime after 4pm