Scanning Workshop at GSQ
May 6 @ 9:00 AM

-

11:00 AM

AEST

$15.00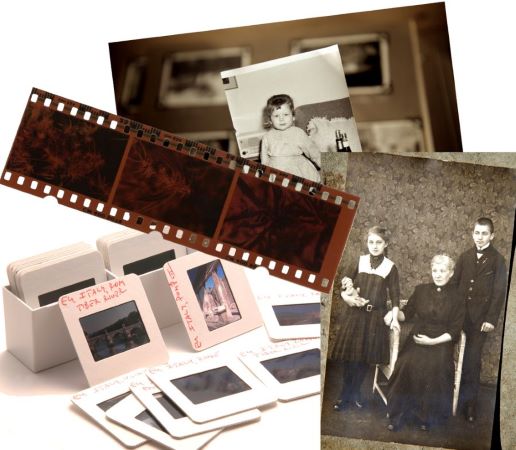 Do you have lots of old photos; negatives and slides that you would like to convert into a digital format.?
GSQ has the answer for you.
We have a very high class flatbed scanner – Epson Perfection V800 Flatbed photo scanner – the top of the line in flatbed scanners.
You don't have to buy an expensive scanner, just come and use the GSQ one anytime.

This scanner can scan any of the old photos (A4 maximum size) – colour or black and white; all your 35mm slides; negatives of 35mm; medium format film and 4″ x 5″ film format.
It can even Batch Scan – photos; slides (up to 12 at a time); and 35 mm film (up to 18 frames at a time) – this way saving you a lot of time and effort compared to scanning one by one.
It is a high resolution scanner covering up to 12,800 x 12,800 dpi (dots per inch), and depending on what is being scanned up to 4800 dpi or 6400 dpi for effective pixels.
Plus learn some tips on how to use your mobile phone camera as a scanner when you are away from home visiting. When your host brings out all those wonderful old photos you have never seen before and you just must take copies of them. What is the best way to do this, quickly and easily.
There will be a short presentation explaining some of the terms and techniques, along with a handout. But it will be a full hands on workshop.
The workshop is limited to 6 people only as we only have 1 scanner that can be used, and it is desired that each person gets a chance to try the machine.
You will be required to bring with you some old photos, slides or negatives if you have any. This makes it more interesting for you as you will see the results of your own precious photo memories come to life in a digital format. Also a usb stick to save your scanned photos to.
This workshop will be followed by a "Simple retouching workshop" in relation to digital photos in the second half of the year.
Ailsa Corlett will present the workshop and assisted by Rhoda Copeland.
Ailsa has been using computers since the 1970's and knows that they are work horses designed to assist you with your family history needs. Scanning being one of them. She owns this particular scanner herself and so is used to scanning a large variety and sizes of photos, slides and negative film. Negatives handed down are generally the old box brownie format of 120 and black and white. Sharpness in these photos, slides and negatives is nothing like we can achieve in the most basic mobile camera today. But at least we can get to see what they look like and enjoy using them in a digital format.
Ailsa has been long member of GSQ, is one of the Web coordinators, holds the Monday morning and Wednesday night Zooms, is on the Education Committee, part of the TAG team, and is a member of the DNA, FHTech and Scottish Special Interest Groups.