Where is Everywhere? Have you really looked everywhere?
October 1 @ 9:00 AM

-

11:00 AM

AEST

$20.00 – $30.00
We often hear family historians saying they have looked everywhere. So where is this "everywhere" place? How can using checklists, mind mapping, timelines, reviewing your research and keeping up to date help make sure you have looked "everywhere"? Join us on Saturday 1 October 2022 from 9am as well known presenter Michelle Patient shares her insights and research tips to help you find that place called everywhere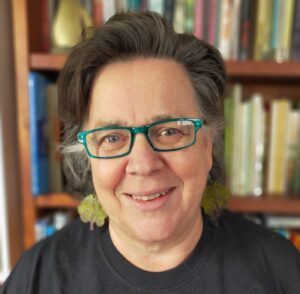 The Presenter:
Michelle Patient
Michelle Patient is a genealogist, computer geek, and DNA enthusiast, with qualifications in Chemistry, Geology and Family History. Growing up with a grandmother whose family stories, photographs, and memorabilia sparked her life-long interest in genealogy. In 1987 Michelle began searching for her English half-sister, and in 2005 she reconnected her mother with her birth family. With ancestry ranging from Deep English on her paternal side, with early Australian military and convicts, Australian & New Zealand early colonists on her maternal side, through to post-WWII British Royal Naval Support, her personal research covers a wide range of British Isles Diasporas and early Down Under research. She has separated facts from fiction, uncovering stories of will disputes, adoptions, children being given away, bankruptcies, and murder-suicides. Adding DNA research to her genealogy tool kit has increased the range of Michelle's methods, revealing skeletons, and breaking down many brick walls. Michelle volunteers for several genealogical societies, is a member of APG and is one of the DNA consultants behind the Australian SBS TV series Every Family has a Secret.
This event will be recorded for those that have paid to attend to view for the next month
Sale of these tickets will end on Friday 30th September at 3pm
Link for the event will be sent out of Friday 30th September sometime after 4pm