This page is for many of the notices that now require more space compared to just on the small area of our HOME page.
---
CA$H!! CA$H!! CA$H!!
Containers for Change –
WE NEED YOU

GSQ has entered into a fundraising arrangement with CONTAINERS FOR CHANGE that every member can participate in.
By collecting your recyclable containers, glass or plastic bottles, poppers and /or cans and recycling them the funds can be credited to GSQ fund raising account. GSQ has set a target of $7,029 to purchase a MaxiHub. This requires us, collectively, to return 70,290 containers.
Containers can either be taken to a recycling depot see https://www.containersforchange.com.au/qld/where-to-return for details of your closest depot
OR arrange for a home collection see
https://www.containersforchange.com.au/qld/container-collect for details.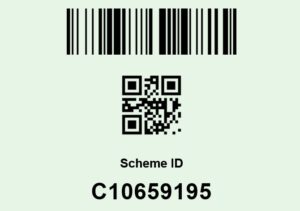 GSQ's Scheme ID is: C10659195
https://member.containersforchange.com.au/sites/member/files/m/MXBIZ1dQRnJrM0Z5bS9LTHJHNGZvdz09.png
By clicking on the link above you can download either the bar code or QR code to your phone.
Look out in e-news for monthly updates
---