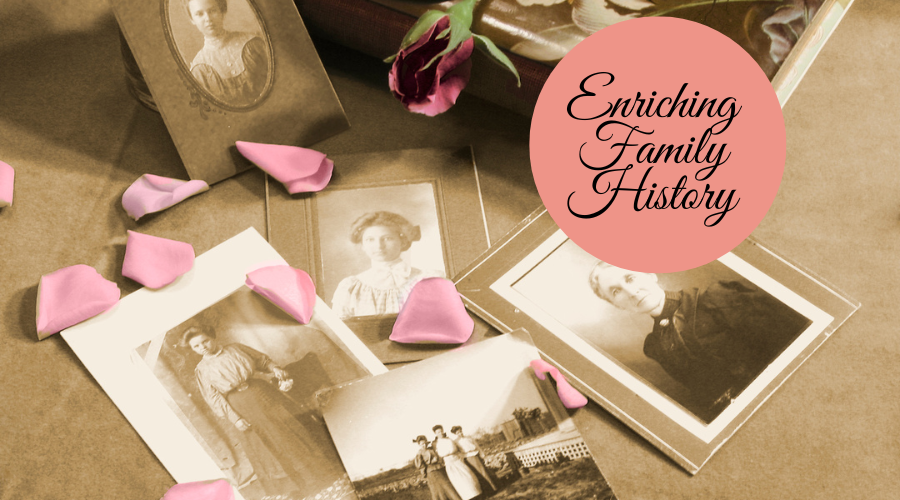 Enrichingg family history!
Chinese
14 Oct | With Darryl Low Choy | Virtual via Zoom
JillBall
Managing Frugally: an alphabet of tips and tools for family historians
AGM
Annual General Meeting
Nomination Form now available
28 October | at 10:00 AM | at GSQ Resource Centre, Wishart
WesternFront
4 Nov | With Richard Reid | Virtual via Zoom
ajcp
The Australian Joint Copying Project in Trove
11 Nov | With Carmel Galvin | Virtually via ZOOM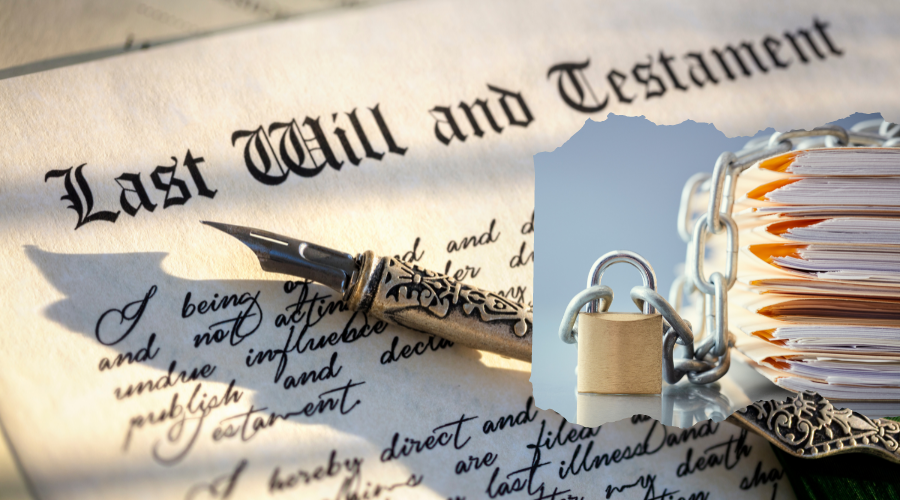 documents
Wring that Document Dry: getting the most from your research documents
25 Nov | With Helen V. Smith | Virtually via ZOOM
convict
Constructing a Digital Convict Memorial
2 Dec | With Hamish Maxwell-Stewart | Virtually via ZOOM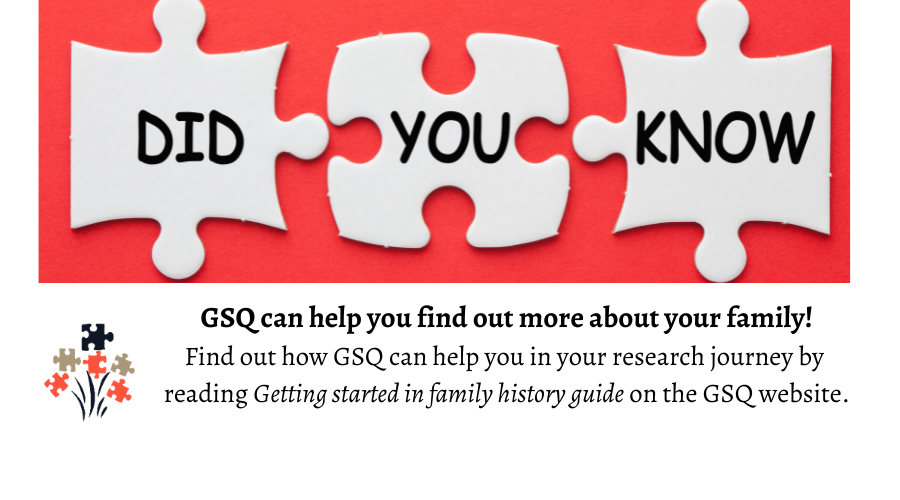 DIDyouknow (900 × 500 px)
Latest News
DNA - thinking of doing it?
Done it, and What now?
What can DNA do to help your research?

Available in the Bookshop NOW!
AGM 28th October 2023
Nomation Form
eNews
Published monthly, eNews is the best way to stay up to date with what is happening in the world of family history and at GSQ. You can read past eNews and you don't have to be a member to receive eNews so sign up today!
GSQ Blog
Read the latest articles on the Blog to see what's happening in the world of family history. You can also view the images in the GSQ gallery and perhaps share your photos.
The Society regularly sends emails to all members.
We recommend that you add the email addresses info@gsq.org.au and

president@gsq.org.au

to your email contacts list
so that our emails do not land in your junk mail box.