Wednesday Night Zoom 2023
November 22 @ 7:00 PM

-

9:00 PM

AEST
GSQ would like to invite anyone interested in Genealogical Research to attend the
2nd and 4th Wednesday nights, via Zoom
If you cannot get to GSQ; or working during the day; unable to attend the other Zoom meetings; and just want a bit of help with your research, then the Wednesday nights might be just what you are looking for.
TROVE – Text Correction
Text Correction (something we all should be doing), TAGs; Citing Source; Lists; using categories and notes all of this helps you and others when they use Trove Newspapers. Hilda will again enlighten us with how to do this and why we should all be helping the search engine in Trove with doing the text corrections.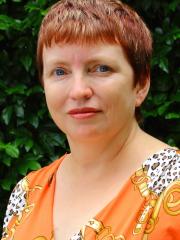 Dr Hilda Mclean
Dr Hilda Maclean is an alumnus from the University of Queensland with a PhD in Historical Archaeology. She has been researching family for over thirty years including First Fleet convicts and lines from Scotland and the west-counties of England on her father's side and Scandinavia, principally Norway on her mother's. Her current interest researching colonial Chinese history arose when uncovering her family's involvement in the Queensland pastoral industry from the 1850s and their employment of Chinese shepherds. Hilda specialises in archival research and research methodology and speaks widely on these topics.
The meeting is hosted by Ailsa Corlett, and it is a self help group in which you pose your questions or problems and others within the group offer their ideas, web sites, books and knowledge on where next you might go to find your answers.
The 4th Wednesday of the month is for a Guest Speaker to talk in relation to specific topics.
Come and join us on Zoom.
Please send your name, email and any questions to wedpmzoom@gsq.org.au so that a link can be sent to you.
The link will be sent out on the Monday night.