Brick wall workshop
July 20 @ 9:00 AM

-

12:00 PM

$35 – $50
Event Navigation
THIS COURSE IS BOOKED OUT.
Do you have an ancestor that you can't find in a census or find his or her birth/baptism or marriage? When you do a search, are there so many entries that you can't work out how to narrow them down or know which ones to choose to view? This frustrating experience – hitting the brick wall – occurs to all family historians at some time.  Sometimes the problem can be easily resolved, sometimes unusual sources may need to be consulted and sometimes research needs to be reviewed to find further clues.
This very practical, problem solving workshop will be of interest to people who have tried – they believe – all possible avenues of research and have come up with a blank. There will be very experienced family historians on hand to guide you, offering suggestions, helping you to prove or disprove your findings. A bonus will be the other participants who can also share advice on the tips and tricks they have tried.
Attendees will work with the presenters in a group, sharing ideas and identifying possible avenues for research. Following the guided collaborative session, attendees can then choose to continue researching in the library and/or on computers with assistance from the presenters.
This workshop is designed to help you look for alternative sources of information, whilst ensuring that you have considered the more common records and the clues which can be found in them – the presenters will not do the research for you. Instead they will be available to guide you as needed so that you continue to develop your family history research skills.
---
Presenters:
Christine Meehan
Christine is one of GSQ's most experienced and dedicated library assistant volunteers. She has been researching family history since 1984 and her aim is to use her own knowledge to help others learn more about genealogical research methods, record collections and techniques so that they can then investigate the history of their own family. Christine is also GSQ's Research Coordinator and in this role she undertakes commissioned research for GSQ members, the general public and organisations such as the Public Trustee of Queensland.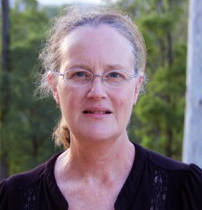 Sharyn Merkley
Sharyn first became interested her own family history as a teenager listening to her great grandmother's stories. Between work as a computer programmer, raising children and a later career in teaching, she has continued to research her own and her husband's families.
While hunting the Merkley ancestors in early Brisbane, she became fascinated by the story of the Great Fire of Brisbane. Determined to bring to light the stories of both ordinary and well-known personalities whose lives were touched by the fires, she used her family history detective skills to rebuild their lives. Family stories are incomplete unless they are in context so social history has become a new passion. Brisbane Burns: How the great fires of 1864 shaped a city and its people was published in 2017.
Having also recently completed the Diploma in Family History with the University of Tasmania, Sharyn is keen to share what she has learned through the Genealogical Society of Queensland's Education program.
Cathie Sherwood
Passionate about history and addicted to family history, Cathie has been researching her Irish, English and Scottish ancestors for over forty-five years. Cathie currently holds the role of Education Coordinator as well as working as a library assistant one day a week and presenting courses for GSQ.