Constructing a Digital Convict Memorial
December 2 @ 9:00 AM

-

11:00 AM

AEST

$20.00 – $30.00
This paper describes the construction of a digital convict memorial in the Penitentiary Chapel Hobart, a site owned and operated by the Tasmanian National Trust. The memorial uses life course data for 75,000 convicts transported to Van Diemen's Land, Norfolk Island and Port Phillip assembled as a result of a series of Australian Research Council funded projects. Designed to provide a means of visualising this data in all of its complexity, the memorial also provides opportunities for the public to interact with the Nation's convict past in novel ways. This presentation will include a virtual tour of the database that has made this initiative possible as well as outlining the thinking behind the use a series of digital techniques to animate Australia's past in order to bring it to life.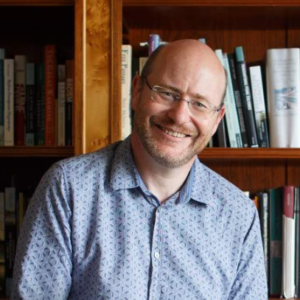 Presenter:
Professor Hamish Maxwell-Stuart
Hamish Maxwell-Stewart is a professor of Heritage and Digital Humanities at the University of New England. His books include Unfree Workers: Insubordination and Resistance in Convict Australia (Palgrave, 2022) co-authored with Michael Quinlan and Closing Hell's Gates: Death of a Penal Station (Allen and Unwin, 2008).
Tickets will close at 3pm Friday 1st Dec 2023
Link will be sent out after 4pm Friday 1st Dec 2023
This event will be recorded and made available for those that have purchased tickets for the following month to view.