Cultivating a Future: Chinese at the Queensland Agricultural Frontier
October 14 @ 9:00 AM

-

11:00 AM

AEST

$20.00 – $30.00
Geographically, the Australian and Queensland agricultural frontiers were not uniform – different regions developed at different times, at different paces and involved different drivers and agents of change. In the Queensland context, the last agricultural frontier to be secured was its far north. Situated in the tropical zone, it was long considered inhospitable for European settlement and impossible for Europeans to toil in agricultural pursuits. However, history records the Far North Queensland tropics in terms of some great success stories of early enterprising agricultural developments – what has now been written into history as the "Triumph in the Tropics". The agricultural settlement frontier for the far north coastal areas was dominated by the sugar cane and banana growing industries, whilst inland it was the maize industry. In all three cases, the Chinese played a pivotal role in the establishment of these agricultural pursuits and in some case, they were the original pioneers of these enterprises. Unfortunately, the general historical records largely remain silent on the pioneering contributions of the Chinese in these agricultural industries which at times were the mainstays of the far north regional and the Queensland economies. Many conventional local, regional and indeed state histories, including most industry histories, have not recorded the contributions of the Chinese to the success of an area or industry and in some cases, they have been totally omitted from any form of recognition. Consequently, without this recorded public reference, the role the early Chinese in these agricultural industries is absent from the Australian consciousness.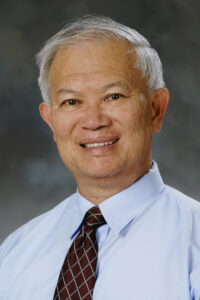 Presenter:
Emeritus Professor (Major General) Darryl Low Choy, AM, MBE, RFD, KSJ, PhD
Emeritus Professor (Major General) DARRYL LOW CHOY, AM, MBE, RFD, KSJ, PhD (retd) Darryl is a professional town planner, a Fellow of both the Planning Institute of Australia and the Environmental Institute of Australia & New Zealand. He is Professor Emeritus and former Head of Planning at Griffith University. In his parallel military career, he has held the three most senior Reserve appointments in the Army and the Australian Defence Force. Born in Innisfail, Far North Queensland as a fifth generation Australian with Chinese and English heritage he has developed a strong interest in genealogy. He is a Board Member and Director of the Society of Australian Genealogists, President of the Chinese Australian Historical Society and Patron of the Queensland Military Historical Society.
Tickets will close at 3pm Friday 13th Oct 2023
Link will be sent out after 4pm Friday 13th Oct 2023
This event will be recorded and made available for those that have purchased tickets for the following month to view.
There will be no handout for this presentation