Life in Victorian Britain Seminar – via Zoom
September 24 @ 9:15 AM

-

5:00 PM

$2.00 – $75.00
Click on the Raffle Prizes to see in Full Screen
The Victorian era in Britain was one of great change.
Seminar speakers will look at society and institutions that many ancestors may have come into contact with, such as asylums, the law, newspapers, education, the postal service, railways and more.
The Seminar is being held virtually via Zoom so that all can attend.
PROGRAM
Madness, Mania and Melancholia: life in the Victorian Asylum – Janet Few – Recorded
Using the stories of some of those who found themselves in an asylum, this presentation will look at life in an asylum in Victorian England and the records we can use to learn more.
Janet is a well-known English family and social historian, who has lectured on many topics across the English-speaking world and at sea. She has written several books and two historical novels as well as many magazine articles. Currently, Janet is serving as the president of the Family History Federation.
Victorian Newspapers, Directories and Almanacks – name rich resources and astounding stories for genealogists –
Else Churchill – recorded
The British Library's online digitisation of 19th century newspapers has opened up many new avenues for genealogical and biographical discovery which should often be considered the first step in your research. These include obituaries, victims of petty crime or died a gory death; newspaper reports will greatly add to your genealogy.
Else Churchill is the Genealogist at the Society of Genealogists in London and this year celebrates 40 years of experience as genealogist and educator. She currently leads as the Society's subject specialist and the Society's education and publication programmes, campaigns and external liaison.
Canals, Railways and Trams of the Victorian Era – Ian Waller – recorded
This session examines the history and evolution of three major transport systems which revolutionised travel around Britain. Learn how our ancestors would have been involved in their construction or in running these systems
Ian Waller FSG is a retired professional genealogist, vice chairman and education officer of the Family History Federation. A Fellow of the Society of Genealogists (SoG), he has authored various books in the SoG My Ancestor series. He is also an international speaker and tutor in family and local history.
Schooling the Victorians – Maggie Gaffney – live and recorded
Where did our 19th-century ancestors learn to read? A look at the changes in English education during the Victorian era, the records that schooling generated and how we might find our ancestors in them.
Maggie Gaffney is a fourth-generation New Zealander. She has traced her tupuna back to Ireland, England and Scotland. She became totally hooked on family history while living overseas and is now a tutor with the Institute of Heraldic and Genealogical Studies. She can be contacted on www.mghistorical.com.
The good the bad and the ugly – Sue Swalwell – recorded
Sue explores the rules of law and their enforcement in Victorian times based on a case study of one family who left a strong imprint in court records. The story revealed is of a family's changing fortunes and a family structure comprising the good, the bad and the ugly of Victorian Society.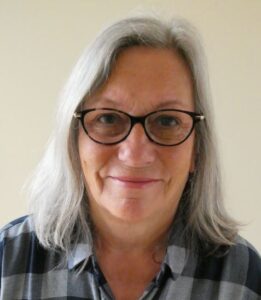 The Presenter:
Sue Swalwell
Sue grew up in North Yorkshire and rescued the family archive from a bonfire when her parents sold the farm. That began her journey into her family history research leading to a Guild-registered Swalwell One-Name Study. Sue loves re-discovering and re-building the oft-forgotten stories of bearers of the Swalwell surname
Family history and the busy world of the 19th century British Post Office – Susannah Coster – recorded
This presentation will guide you through the process of researching your Post Office ancestors, including which resources to access remotely, and give insights into how this institution transformed communication and contributed to 19th century life.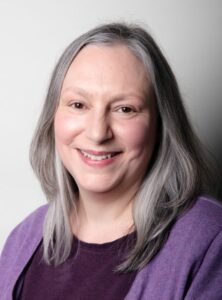 The Presenter:
Susannah Coster
Susannah is an Archivist at The Postal Museum in London, which is home to the Royal Mail Archive. The archive holds the records of the British Post Office. Susannah has extensive experience of working with the genealogical resources in the archive and of advising family historians with their research.
Q&A session – live and recorded
Find answers to your questions by joining all our presenters for a live Q&A session.
All sessions will be recorded and available for one month after the event to registered attendees.
Early Bird Tickets: Must be booked by 10th September 2022. (has been extended)
GSQ/QFHS Members $50
Non-Members: $65
From 11th September until 3pm Friday 23rd September 2022
GSQ/QFHS Members: $60
Non-Member: $75
Tickets will close Friday 23rd September at 3pm and attendance link will be sent out after 4pm
Raffle tickets will close Friday 23rd September at 12 Noon