My Ancestor was a Liar: Sifting through the evidence
February 7 @ 7:00 PM

-

9:00 PM

AEST

$20 – $30
My Ancestor was a Liar:
Sifting through the evidence to find the truth (or what passes for the truth in the world of genealogy) is a skill which all serious family historians need to develop. The information left by our ancestors is all-too-frequently misleading, inaccurate or just plain wrong! As we become more experienced we find that they had any number of reasons to be economical with the truth.
Of course, sometimes our ancestors simply didn't know the answer to the questions thrown at them by the clerks, registrars and enumerators. Using real examples, this talk will look at some of the reasons why our ancestors might have lied and offer suggestions on how to recognise their varying degrees of ignorance, half-truths and wilful deception.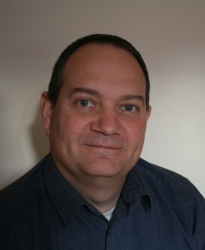 About the Presenter:
Dave Annal
Dave is a popular lecturer and is well-known on the family history circuit. He regularly gives talks on a wide range of family history topics. Dave is also a respected and successful author. He has written a number of family history books and is a regular contributor to Family Tree magazine.
This event will be recorded for those that have paid to attend to view for the next month
Sale of these tickets will end on Monday 6th February 2023 at 3pm
Link for the event will be sent out of Monday 6th February 2023 sometime after 4pm