The power of the past: 160 years of QLD records, research & stories
June 22 @ 8:45 AM

-

4:00 PM

$60 – $75
Event Navigation
Queensland has certainly come a long way since the 6 June 1859 when Queen Victoria signed the Letters Patent which declared Queensland as a separate colony from New South Wales. The first Governor was Sir George Ferguson Bowen and Government documents show the new colony started with nine pence in its Treasury! Things have certainly changed over the last 160 years.
This one day conference offers a unique opportunity to put flesh on the bones of your Queensland ancestors – to take you beyond the documentary evidence and explore the social, political and economic contexts which shaped their lives. Find out how you can unearth evidence in images or oral histories as well as the more traditional record sources.
The full program is available here (but may be subject to minor changes).
Book your spot at the conference now as seats are limited!
Morning tea and lunch are provided.
There will be a lucky door prize and fabulous raffles.
---
The conference will be opened by Dr Jennifer Harrison, GSQ's Patron, who will give a short presentation on highlights of the last 160 years, titled On this day …:  Where was your family?
Jennifer Harrison has been a member of the Genealogical Society of Queensland almost since the beginning and is proud to have been patron since 2009.  She is a research fellow in the School of Historical and Philosophical Inquiry at The University of Queensland and has served on councils and committees of Queensland State Archives and the State Library of Queensland.  Jennifer was made a Fellow of and awarded life membership of the Royal Historical Society of Queensland and the Brisbane History Group and was also created a Fellow of the Federation of Australian Historical Societies. 
---
Speakers (in alphabetical order) for the day are:
Thom Blake The house that Mary built – the pise house of Bedourie
Dr Thom Blake is a professional historian and heritage consultant. He has extensive experience in undertaking heritage studies and reports on a wide range of places throughout Queensland including hospitals, churches, courthouses, homesteads, lighthouses, lazarets, railway stations and buildings and archaeological sites. He has published articles and books on Queensland history including histories of Cunnamulla, Targinnie, Deception Bay, the Great Artesian Basin, health buildings in Queensland and woolscouring in Queensland. In 2001, previous research he had undertaken for the Department of Environment and Heritage was published as Historic Themes in Queensland: Understanding Queensland cultural heritage as part of the Queensland Heritage Trails project. His publication A dumping ground: the history of Cherbourg Aboriginal Settlement was awarded the NSW Premiers History award: State Records Prize in 2002. 
Joan Kelly Oral histories
Joan Kelly is the Principal of Collaborative Medium, a museum consultancy and Secretary of Oral History Qld. She has worked in the museum industry for almost 20 years. While working in film and TV in 2000, Joan was invited to be the curator for AMPs 2001 touring 'Federation' exhibition, Journey of a Nation: A Celebration of our Federation. Joan then made a career transition to museums and has worked in collection management and exhibition development while Director of the Norfolk Island Museum, Regional Museums Development officer for 20 community run museums in NSW.
Bill Kitson Cane toads or cockroaches
Bill Kitson was born in Ayr in north Queensland and gained his surveying qualifications in 1965 from The University of Queensland followed by a Graduate Diploma of Community Museum Management from James Cook University in 1993. He has worked in surveying and town planning, as a survey advisor and curator of the Lands, Mapping and Surveying Museum. He was the leader of the 1985 Centenary trek to Haddon Corner and was instrumental in the dedication of the James Warner Park at Kangaroo Point. He has done over 2000 presentations to community groups and media outlets on various aspects of surveying in Queensland and received a number of awards, most recently the Royal Geographical Society (QLD) Thomson Medal.
Bob McAllister Miegunyah – a house full of history
The schoolboy who was sure he would become an historian (or possibly a real archaeologist) was diverted into science, then teaching and curriculum development. In retirement, he developed a passion for family history and the realisation that the story of our ancestors must be more than names, dates and pedigrees. The circle is closing.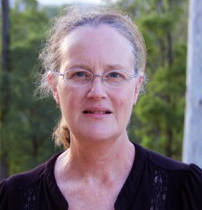 Sharyn Merkley Brisbane Burns: How the great fires of 1864 shaped a city and its people
Sharyn first became interested in her own family history as a teenager listening to her great grandmother's stories. Between work as computer programmer, raising children and a later career in teaching, she continued to research her own and her husband's families. While hunting the Merkley ancestors in early Brisbane, she became fascinated by the story of the Great Fire of Brisbane. Determined to bring to light the stories of both ordinary and well-known personalities whose lives were touched by the fires, Sharyn used her family history detective skills to rebuild their lives. Family stories are incomplete unless they are in context and Social history has become a new passion. Brisbane Burns: How the great fires of 1864 shaped a city and its people was published in 2017. Sharyn has also completed a Diploma in Family History with the University of Tasmania.
Sandi Robb Chinese marriage & families: patterns of settlement across Queensland 1850-1920
Sandi Robb is a historian and cultural heritage specialist who is passionate about north Queensland local history, rural history and Chinese migration history, amongst others. She has presented at local, national and international conferences on Chinese Australian History, and is a published author with her book Cairns Chinatown: A Heritage Study.  She has recently worked with the Ingham Family History Association Inc as Project Manager, Creative Director and Historian for their very successful Revisiting Buk Ti: Chinese settlers in the Lower Herbert Valley exhibition, and is currently biting her nails and nervously waiting for her examiners' response to her PhD titled North Queensland's Chinese Family Landscape: 1860-1920,  a thesis submitted in March 2019.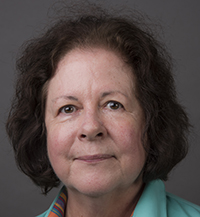 Stephanie Ryan Pre-1860s' Moreton Bay records: Queenslanders' heritage
Stephanie Ryan has been the research librarian specialising in family history at the State Library of Queensland for over 22 years.  She has participated in radio and television programs and been interviewed for newspaper and magazine articles in this capacity.  She contributes to the State Library of Queensland's blogs and writes articles on family history from time to time.  
---