Wednesday night Zoom @ GSQ
August 24 @ 7:00 PM

-

9:00 PM
GSQ would like to invite anyone interested in Genealogical Research to attend the
2nd and 4th Wednesday nights, via Zoom – Free for all and anyone to attend.

If you cannot get to GSQ; or working during the day; unable to attend the other Zoom meetings; and just want a bit of help with your research, then the Wednesday nights might be just what you are looking for.
The 4th Wednesday Evening introduces a Guest Presenter.
The meeting is hosted by Ailsa Corlett. Email wedpmzoom@gsq.org.au with your name and contact details to be included in the list.
Link will be sent out on the Monday evening.
History of Eagle Farm Airfield
from convict era through to current days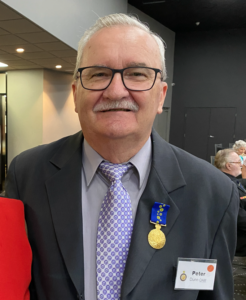 About the Presenter
Peter Dunn OAM
Peter Dunn OAM is a retired electrical engineer who worked in the electricity industry in Queensland for 45 years.
Peter is the Webmaster of the popular "Australia @ War" web site which contains everything you would want to know about military activities in Australia during WW11.
Peter's research has made him realise that very few authors and historians have covered much details about events that actually occurred inside Australia during WW11.
Come and listen and talk to Peter about the History of Eagle Farm Airfield.
Peter was in the past also involved in the establishment of the 1st Computer Group at GSQ and a leader in the days when we used Bulletin Boards to communicate overseas – before emails. We were known as the Brisbane DPS – or Brisbane Dead Person's Society. – Lots of fun.