Wednesday night Zoom @ GSQ
March 23 @ 7:00 PM

-

9:00 PM
GSQ would like to invite anyone interested in Genealogical Research to attend the
2nd and 4th Wednesday nights, via Zoom – Free for all and anyone to attend.
If you cannot get to GSQ; or working during the day; unable to attend the other Zoom meetings; and just want a bit of help with your research, then the Wednesday nights might be just what you are looking for.
The 4th Wednesday Evening introduces a Guest Presenter.
Introducing the Prosecution Project
This presentation introduces the Prosecution Project, which has digitised Australian criminal trials between the end of the convict era and the middle of the twentieth century. I will provide some history and context to the project, including collaboration between researchers, eResearch specialists and citizen volunteers, and highlight some of our new ventures. The presentation will include a walk through of the project's public website – which provides information on individuals and indexes wider social patterns like society, economy, and gender – and a behind-the-scenes peek at the platform and raw data.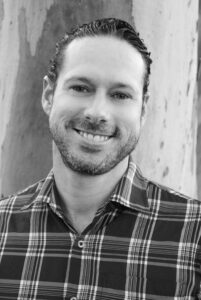 About the Presenter
Yorick Smaal
Yorick Smaal is a senior lecturer in history at Griffith University. He was a post-doctoral fellow on the ARC-funded Laureate Prosecution Project. Yorick's research focuses on sexuality, war and crime, and he is completing his second book on boys, sex and crime.
Please send your name and contact details to wedpmzoom@gsq.org.au so that the Zoom link can be sent to you. The link will be forwarded on the Monday evening.
Ailsa Corlett will host this presentation.